Marathon Summer!!!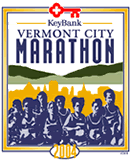 The Vermont City Marathon
is May 27. I already have the go-ahead from my prospective campground-employer in Chocorua, NH, to have the weekend off for it. This will be my "see where I'm at pace-wise" marathon.

The Paul Bunyan Marathon
is 6 weeks later, in Bangor, ME. It will be my throw-in-another-New-England-State-while-I'm-there marathon. I'll take it slowly as a training run. Maybe.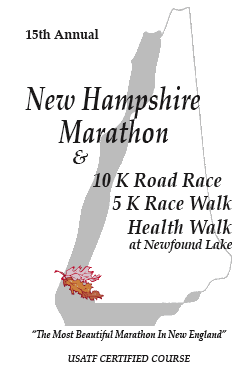 And the New Hampshire Marathon
, Sept. 29, is my go-for-broke-qualify-for-Boston marathon. I can't wait to train all summer in New Hampshire. I'm hoping the weather will be as perfect as the climate. I also know to stock up on mosquito spray.
My plans for Boston have changed a little.... whether or not I hit my 4:15 qualifying time in NH, I am now aiming for Boston 2009 instead of 2008. Some friends are planning to gather for
Big Sur
in April 2008, and I really want to do that. If I qualify for Boston this fall, that time will still be good for Boston 2009. And if I don't..... I'll have another year to work on it, which takes the pressure off.
I'm happy!