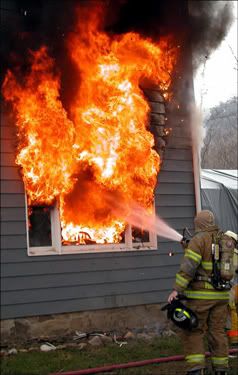 Our son, Jon. Wish I could take credit for the photo, but we lifted it from the Cumberland [Maryland] Times-News.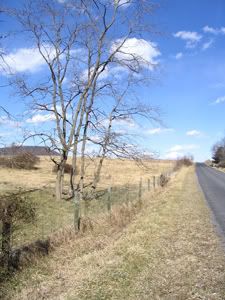 Random shot on today's run. 66-minute run; not sure of the distance but I'm crediting myself 6 miles. I'm a little short on my long runs, for the start of my 16-week marathon-training program. Yes, that starts this coming week!
The KeyBank Vermont City Marathon
is 16 weeks away, WoooHOOOO!!! Think I can cut my time from the 4:45 I ran at RNR Arizona last January, to 4:30? Would you believe 4:35? How about 4:40? Truth too tell, I'm hoping for 4:30-4:35. Then I have to shave that down to 4:15 by the end of September for the
New Hampshire Marathon
, where I
hooope
to run my Boston-qualifier. If not, I'll find one a couple months later to try again. And if I don't do it
there
...... then next year.
View out the back window of our RV. This is my "Photo of the Day" submission. I haven't been posting any, because my computer has stopped recognizing any kind of photo card or reader. However, today I remembered the direct-upload cord I can run from the camera to the USB port and, taa-DAHH!! It's working! (So far.... knock on wood...)