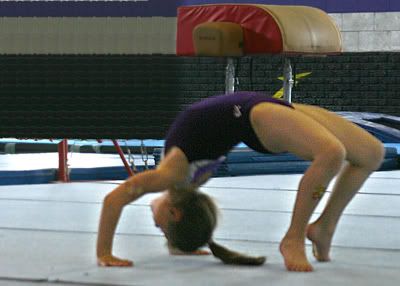 Our 8-year old granddaughter Gracie recently participated with her Ohio gymnastics team at the
Chicago Style Meet
-- the largest women's invitational meet in the world.
Gracie told me there were 7 countries represented. She was so excited to be there with so many other athletes at all levels of competition -- just like when we go to a big marathon or triathlon. She loved the expo and bought some new leotards.
Gracie competes at level 4 of 10 (10 being elite.) In individual competition, there were 44 international athletes at this level.
Among the 44, Gracie was 10th overall, and THIRD on her floor exercise with a score of 9.1.
Wow!!