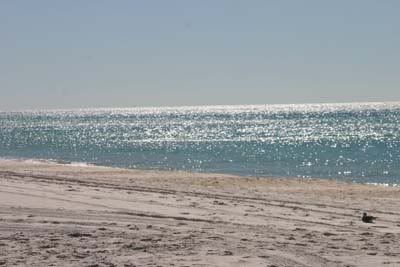 The beach/ocean yesterday morning. It looked the same today.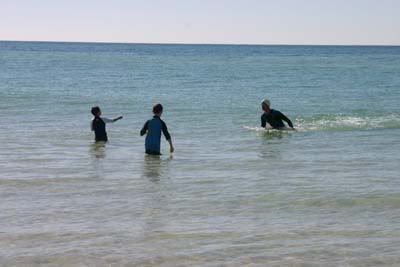 An IronDad coming out of his training swim.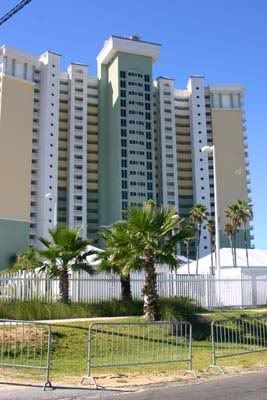 Host Condo/Hotel Main Building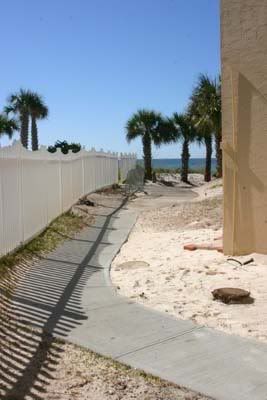 From the swim exit to T-1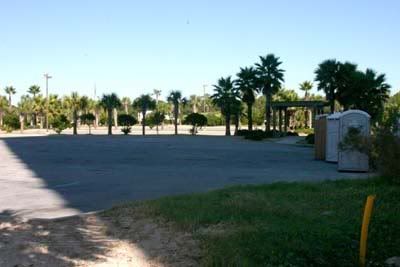 Entering T-1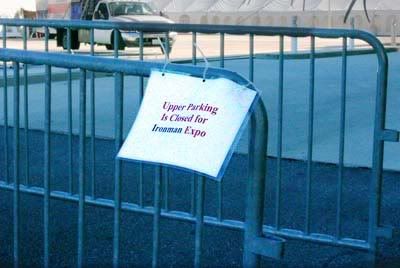 It's really going to happen!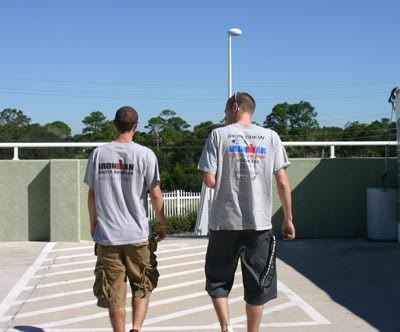 Set-up Crew Members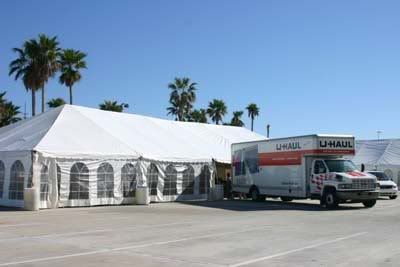 Unloading stuff into expo tent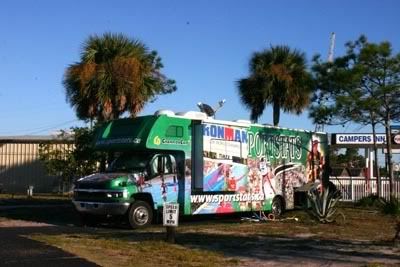 A neighbor here at the campground -- the ChampionChip people!!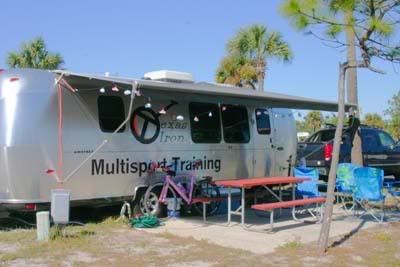 Another neighbor couple: Jamie Cleveland and Andrea Fisher, both pro triathlete coaches. Andrea is doing the IM. She won this year's Steelhead 70.3 (that Nancy did) and has also won the EagleMan Half (now a 70.3) twice. She's also set swim-leg records.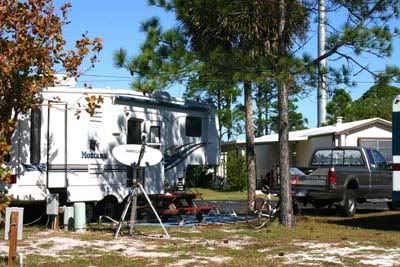 And here's us.... if you look hard you can see my bike leaning behind the tree...