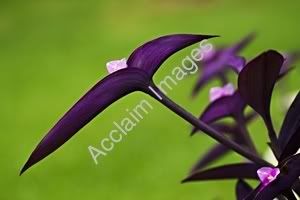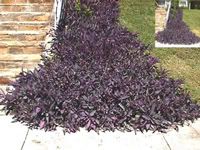 I got a plant from the campground we stayed at in FL. It was a sprig that had fallen off the mother plant, and the groundskeeper had put it in a styrofoam cup with some potting soil; it was sitting on the counter at the camp office desk. I asked about it and the desk guy said, "Take it. The groundsworker can't stand to see anything die, he's always potting up pieces that fall."
So I got this plant. All my houseplants (in my case, RV-plants) have sentimental value.... the Christmas cactus I planted the day I found out grandson Collin (now nearly 11) was on the way; the spider plant I planted the day Gracie (now 8-1/2)was born; a new sprig of the Christmas cactus when Abbie (almost 4) was born. The Christmas cactus sprigs were from a plant given to me by Steve's grandmother as a "congratulations" gift when she learned I was pregnant with first-child Valerie. Val's 33 now and still has the mother plant, which is huge, in addition to the cutting I started for her when Collin was born.
I had a piece of a schefflera from my father's funeral, but that got frozen, ironically, when we were in AZ. Valerie has the mother plant and I need to get a new piece from her.
So I have this plant from IMFL. It's
setcreasea pallida
, AKA "Purple Wandering Jew," but more commonly, "Purple Heart Plant." I thought that was supremely appropriate as a memoir of IMFL, which is why I begged for it. I saw the plants growing around the campground and went into the office to ask if I could take a cutting, but there sat this sprig already potted (but not rooted.) It's rooted now and I just repotted it into a real flower pot.
Purple heart.... I can't say I was wounded at IMFL, but I can't say I wasn't. I can't say that the piriformis-muscle issue I'm having now didn't come from trying to do speedwork too soon after the Ironman. I can't say my aversion to being cold isn't a lingering result of being so cold during the run. I still don't ever, ever want to be cold again. I don't mind my hot flashes anymore. I know they pass and I can put up with them for a couple minutes at a time a couple times an hour. Just don't ask me to be cold. I don't even want to eat ice cream. It makes me cold from the inside out. I never, ever want to feel cold inside again. I was colder in the last 6 or so miles of that event, than I have ever been before or ever expect to be again. I needed to run to generate some body heat, but couldn't run because I was losing too much energy to the environment. I have never been so cold in my life. Bless whoever put those gas-generator floodlights on the course. They wrecked the full-moon ambiance, but they put out HEAT. I hugged every single one trying to get warm.
Another possible injury... I'm not enamored of doing another Ironman, or even more triathlons. Apparently, however, I do intend to get on my bike again, because my mother gave me a gift card to my favorite sports store here in Winchester, and I put it towards a new bike saddle. Even though I haven't looked at my bike since Nov. 4. Well, I've looked at it, in passing, but I haven't even washed the Gatorade off the aerobars from the race. There were lots of things at the store I could have gotten instead of a bike saddle. Socks. Books. $40 worth of GU. Goggles. Swimsuits.
Except I haven't been in the pool, either. It feels
cold
when you first get in. I know "it's fine when you get used to it" but I do not want to get into water and feel cold and have to get used to it.
Here is the question:
I made it through the swim with nothing worse than a little seasickness, a little puking, a little "Thank God that's over," a little "I would never have believed I could swim in that." But I do not want to swim now.
I got through the bike with nothing worse than a sore bottom which resolved as soon as I got off the bike. But I don't want to bike now.
The run, though.... it was on the run that I was freezing, and exhausted, and lonely, and worried about Nancy, who hadn't looked good at the half and said she might not make it, and in fact (wisely) called it a day. It was on the run that I sought medical aid in case I was dying or something. It was on the run that I considered bailing at every single aid station. It was on the run that I hugged every single heat-projecting floodlight, losing probably half an hour in time overall. It was on the run that I walked (if you can even call it walking) the last 9 miles not sure I could keep putting one foot in front of the other.
Why, then, am I now averse to swimming and biking, have no triathlon plans, and won't even eat ice cream, but am gung-ho for running, planning on speedwork to get me to Boston, am injured because of same, and chafing at the bit because I can't run?
I love my purple heart plant. It grows. It gives me hope. It gives me inspiration. It's alive. I am, too.